Recovery Drinks
A few years ago when I was doing research for The Paleo Diet for Athletes it became clear that the recovery drinks on the market were missing out on one significant issue. They were all pretty good at replacing carbohydrate and sodium, and some also had protein, which some research shows is beneficial for recovery. But none of them addressed post-workout acidosis which I believe will eventually prove to be important for endurance athletes, especially older folks like me. You can read more about this acid/base balance issue on the Free Resources/Training Tips page at my Training Bible website.

For some time I had the athletes I coach make their own "homebrew" recovery drink and I described the recipe in the book. But after the book was printed an opportunity came along for me to design my own recovery drink to make the process of recovery easier for those I coach. In 2006 we came out with a product called, appropriately, "Recover." Now all the athletes I coach have to do is blend the powder mix with fruit juice, fruit and ice to make a great tasting drink that also addresses all of their recovery issues including acidosis.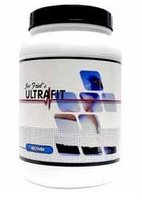 Here's the ad: You can order Recover by going to this website. While there you will notice that there are three other sports drinks also offered. Each is designed using the latest research on sports nutrition and each was created for a unique situation, as their names imply: "Short & Fast," "Heat Mix", and "Going Long." We've had great feedback from athletes on how well each of these works for their intended situations. If you decide to try them please let me know what you think.