More on Midsole Cleats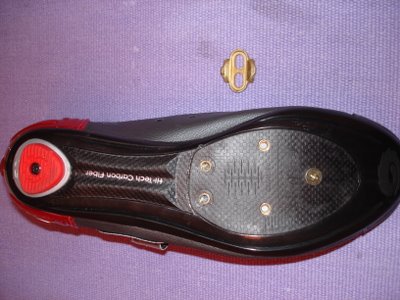 One of the athletes I coach, Jim Vance, a pro triathlete from San Diego, found a pair of cycling shoes that were already drilled for a midsole cleat--the Sidi T-1. In the top picture you can see the sole of the T-1. In the lower picture you can see a sideview of the shoe with the cleat in position.

The holes are positioned perfectly on his size 45s in terms of position on the longitudinal axis--dead center. They are even lined up correctly--perpendicular to the long axis. The only confounding element is that the bolt receptacle holes are spaced slightly wider than the standard drilling for 2-bolt cleats. But this problem was resolved by using a cleat with greater hole width to allow for lateral adjustment.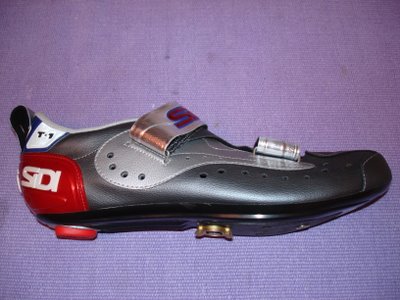 I noticed in searching the web for information on the T-1 that not all of the models are drilled like this one. I don't know why. The price I found for the T-1 is about US$200.


Labels: cleat position, midsole