Custom Midsole Cleats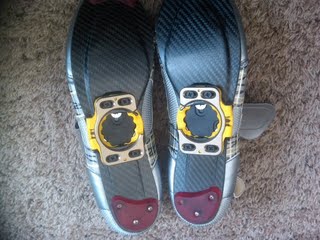 Jim Vance, a pro triathlete who uses midsole cleats, just got his new D2 custom-made shoes. I thought you might like to see what they look like. This is a Speedplay pedal system with a 4-bolt cleat. If you have midsole cleats please send me a picture like this one. I'll post some of them here.
Here is my email contact
.
Labels: cleat position, midsole